---
WE ARE CLASSIC DESIGN
we'll make your home beautiful
We are grateful that we were referred to Jerilynn for the decorating of our restaurant outdoor space. She is a wizard at pulling together our ideas and thoughts in a congruent manner and delivering a product that is second to none.  We love our new look and so do our customers, we get complements all the time and people linger because they feel so comfortable.

Jerilynn of Classic Design took all the guesswork out of redecorating our office in Concord. She is a master of pulling together details and achieving the look that was the perfect fit for our company. I would not hesitate to recommend Classic Design, you can count on their expertise, it saved us time and money.

I ordered my custom couch through Jerilynn and I have received nothing but compliments. I am very, very happy with the couch and the turn around in delivery was faster than anticipated. I want to win the lotto just so I can have Jerilynn do my whole house. That would be my dream! She certainty is talented. I am now using her to do my backyard, order some nice patio furniture and re-do my kitchen nook area.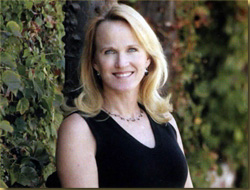 OUR COMPANY
---
I started my design business in 1999. I had gone to design school and had been working staging retail for many years. After working at Elegant Clutter in Danville from 1994 -1999 I decided to go out on my own. It has been a blessing for me and something that was meant to be.

---

I have established many long term relationships with many clients. I have worked on client's first and second homes and I have watched their children grow into young adults.
---
About 10 years ago a friend of mine opened an outdoor patio store in Sonoma. They had a wonderful mix of unique indoor and outdoor pieces. She asked me to help her stage the store and the rest is history! I have been splitting my time between running my own design business in the East Bay and working at the shop in Sonoma ever since. I have worked with Villa Terrrazza on many projects with wineries and restaurants in the area. We have collaborated on some fabulous hotel jobs and we have done some really amazing work together. Most meaningful to me are the relationships I have established with clients in Sonoma working on their homes, It's some of the best work I have done.

---

Every year I travel to the different markets in Chicago, Highpoint, NC and Las Vegas so I can stay on top of the design trends and know what is available to use for the different projects I may be working on at the time. It allows you to have an on going catalog in your mind of the many pieces that are available to use that are unique and perfect for my clients! It allows me to stay on the edge of my game when it comes to design.

---

On a personal note I have been with my husband for 30 years. We have five children; his, mine, and ours, and we have 9 grandchildren . We have a homeless ministry that has been feeding over 200 meals a week for the last 5 years, called the Five Dollar a Month Club